Japanese Surrender
On August 10, 1945 the LST 794 was enroute from Leyte Gulf to Panducaran, P.I. (Mindoro Island), when the ship recieved the following radiogram: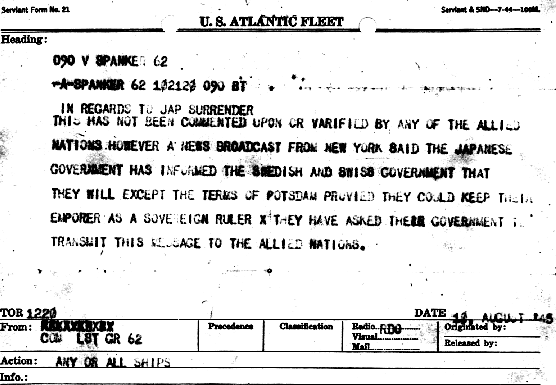 On August 15, the '794 was anchored at Panducaran embarking troops for transport to Okinawa when the Japanese government accepted the Allies' surrender terms. The radiogram below delivered this news along with the announcement that General Douglas MacArthur had been named Supreme Commander of Allied Powers.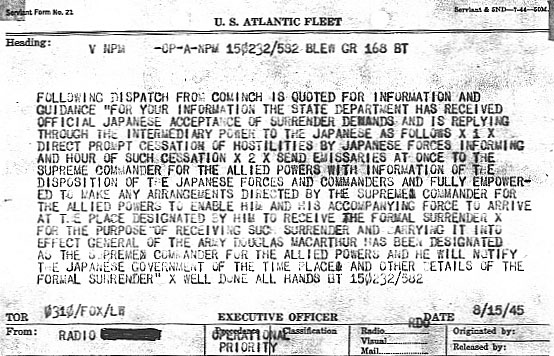 Later that day, another radiogram announced the formal cessation of hostilities: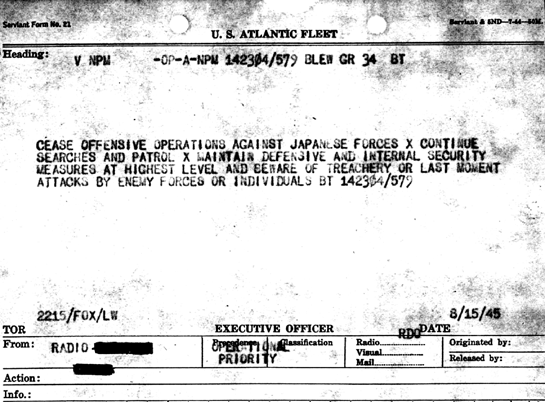 The LST '794 celebrated the end of the war by issuing each member of the crew a beer with dinner (despite regulations to the contrary).